Case Studies
View More Case Studies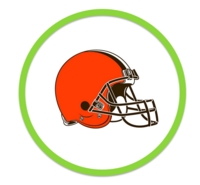 Fan DNA Leads to Sponsor Prospecting & Creation of New Inven
Fan DNA Leads to Sponsor Prospecting & Creation of New Inventory
Understand the profile of fans and revenue opportunities this could create
Create a turnkey infrastructure to engage fans in real-time via digital media and content distribution

FAN DNA - Pixeled Browns website for data to profile fans and identify unique $$ opportunities Identified a sizable segment with a high propensity and index of dog ownership with the affinity for the Purina brand. Included impressions for targeted digital media to dog owners in the Browns Fan Network as inventory in an integrated sponsorship package.
DIGITAL MEDIA ACTIVATION - Targeted fans with online display and Facebook ads to participate in the Browns Foundation Auction.
FAN FINDER - Modeled fan profiles and targeted look-alikes with :15 and :30 video teaser ads throughout the season that drove to browns.com

Uncovered a new sponsorship category and provided compelling data to aid in selling of a six-figure integrated sponsorship.

Execeeded fundraising goal by 49%; SDM drove over 400 fans to participate in the online auction.

Video campaigns cost effectively reached 300,000 Browns fans and drove over 1000 new fans back to the Browns website.