About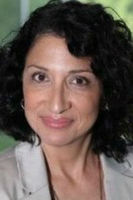 SYLVIA FERNANDEZ
SENIOR ANALYST
Phone:
214-238-0938
E-mail:
Sylvia works alongside the Client Success Team to deliver fan profiles and actionable insights from the client's digital media campaigns and online site traffic. She reviews the first and third party data that accompanies a campaign or website looking for fan demographics, needs & attitudes (DNA). From there she develops in-depth reports that include fan profiles as well as ticketing, marketing and sponsorship implications. She calls herself a "data monkey" but she has 20+ years of marketing experience that she uses to create these reports.
Prior to SportsDesk Media, Sylvia worked in a variety of roles at AT&T including market insights, channel marketing, product offer menagement and business advertising. She is known for being an advocate for sales and using analytics to help clients better understand targeting and segmentation. Her personal brand is founded on professional evolution. She has a passion for learning new things and enjoys working in fast paced, dynamic environments.
She is a native of Texas, and graduated from St. Mary's University with a Master's degree in Business Administration, with an emphasis in Market Research. She makes Dallas her home, along with her husband Eric and four children.