About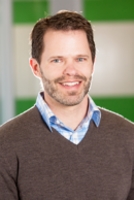 ERIC FERNANDEZ
PRESIDENT
CO-FOUNDER
Phone:
214-238-0844
Cell Phone:
210-288-1888
E-mail:
Eric Fernandez is the founder and president of SportsDesk Media and leads a team of sports marketers tasked with designing, implementing and executing revenue-producing digital strategies for some of the world's leading sports organizations. The idea of SportsDesk Media was crafted from his experience in the media and sports / entertainment industries.
Fernandez previously held a senior leadership position at Media Link, a New York-based firm that specializes in assisting clients navigate and grow in new, digital and non-traditional media environments. There, he focused on helping existing clients expand into sports and entertainment, as well as shaped Media Link's strategy to launch a fully-fledged entertainment division.
Prior to joining Media Link LLC in 2008, Eric spent 14 years with AT&T in various marketing and advertising positions. He was the Executive Director of Sponsorships and Events where he oversaw global sponsorship strategy, contract negotiations and development and implementation of industry-leading marketing marketing activation programs with partners such as the US Olympic Committee, The Masters, NCAA, Williams Formula One, PGA Tour and numerous MLB, NFL, NBA and NCAA team properties and Music and Entertainment partnerships.
Sponsorships were used to connect with consumers via experiential engagements allowing them to interact with The New AT&T first-hand, thereby enhancing brand perception and driving transactions. Eric's sponsorship organization was recognized for their market leadership via receiving over 21 industry awards between 2006 and 2008. Eric holds a BBA in Finance/International Business from Baylor University. He is an active member of the advisory board for Baylor's Sports Sponsorship and Sales (S3) major. He is married with 4 kids, 2 cranky dachshunds and a bulldog.