About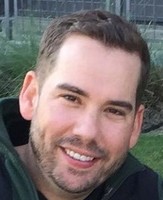 TYLER SUMMERS
SENIOR BUSINESS DEVELOPMENT MANAGER
Phone:
832-566-7557
E-mail:
Tyler Summers brings over a decade of sports industry experience. Being one of the first 150 employees at StubHub, Tyler had a front row seat to the meteoric rise the company experienced within the secondary ticket market. He was able to experience everything from the early days of guerilla marketing outside venues to being there the day the StubHub Center naming rights were announced.
Having worked in many different roles at StubHub, his experience working with collegiate partners, MLB, Spectra, Tickets.com and Ticketmaster all provided him a wealth of knowledge in the ticketing space. By merging his background in ticketing with his knack for technology, Tyler now helps potential clients realize the value in digital media when it comes to selling tickets as well as overall brand awareness opportunities.
Tyler has a Bachelors in Recreation Administration from Texas State University – San Marcos and an MBA from Houston Baptist University. In his spare time Tyler enjoys playing golf and attending live sporting events and concerts. Tyler currently resides in Dallas, TX with his wife Wendi and son Nolan.