About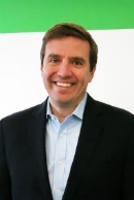 DAN MIGALA
CO-FOUNDER
SENIOR ADVISOR
Phone:
312-948-0254
Cell Phone:
312-560-8422
E-mail:
This entrepreneur has worked for or advised virtually every level of sports franchises, including organizations in MLB, NHL, NFL, NBA, NCAA, MLS, the LPGA, Cricket Australia and numerous minor league teams on issues related to sponsorship, technology and sports marketing.
Migala has received praise from the sports marketing community after suggesting the Chicago White Sox change their game times to 7:11 p.m. to appease 7-Eleven, a potential sponsor. The idea was sold instantly, achieving many accolades including earning Migala a lifetime pass to the National Baseball Hall of Famein Cooperstown, N.Y. His portfolio of non-traditional sponsorships also includes turning the right-field foul pole at PETCO Park into a 85-foot R11 driver as part of TaylorMade's first-ever baseball sponsorship. He is best known for as the Publisher of The Migala Report, a monthly newsletter he founded in 2002 to help keep sports marketing executives abreast of the best practices and current trends in sports marketing. Thousands of executives from sports organizations worldwide subscribe to The Migala Report. In 2010, Migala continued a career focused on giving back when he partnered with Baylor University's Sports Sponsorship & Sales program to develop content for The Migala Report and support scholarships for the next generation of sports business executives.
Migala served for nearly a decade as a columnist for Sports Business Journal and has authored three books on sports marketing; including Interactive Sports Strategies. The book, published by Team Marketing Report, where Migala served as a reporter and publisher, is a guidebook for team executives looking to duplicate their offline marketing and business initiatives online. The book lead the way for Migala to join the Chicago Bears in 1998 and lead their efforts to develop the organization's first Web site. The Bears were presented with a Webby for "Best New Sports & Entertainment Site" during his tenure.
In 2007, he co-founded Property Consulting Group, a sponsorship and consulting company based out of Chicago whose diverse portfolio of sports, entertainment and municipality clients include Cricket Australia, Major League Soccer, the Village of Rosemont and the San Diego Padres, where Migala served as Vice President of Creative Partnerships from 2009 to 2011 and he was instrumental in cultivating military-driven sponsorships. SportsDesk Media was incubated within PCG and Dan has been instrumental in launching it as a standalone company.
A graduate of the University of Missouri with a degree in Broadcast Journalism, Migala has also served as an educator. He has served as a visiting professor of sports marketing at the W.P. Carey School of Business MBA Sports Business Program at Arizona State University, Baylor University Hankamer School of Business, New York University, San Diego State University Sports MBA Program and at his alma mater. He served as Director of the Masters in Sports Administration Program at Northwestern University where he designed a "Non-Traditional Revenue Strategies" course. The Chicago native holds a Masters of Sports Administration from Ohio University.
He is a co-owner of the Class A Ft. Myers Miracle with his mentor Mike Veeck and is also the author of the Amazon.com best-selling book Dugout Wisdom, a collection of stories that identifies life lessons through conversations with more than 50 Major League Baseball Hall of Famers. Dan is married and the proud father of a baby boy.